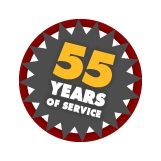 At Ellet Radiator, service and customer satisfaction is our number one priority. With so many radiator shops out there to choose from, it's hard to know who you can trust. We've built our reputation and trust on 55 years of dedicated experience, cutting edge technology, and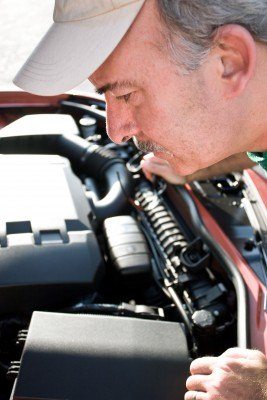 first class service at a fair price.
At Ellet Radiator, we service everything! Radiator service is just the "core" of our business. Whether its auto or light truck, heavy duty trucks and buses, construction equipment, industrial equipment, or agricultural equipment, we sell and service the radiator for your specific application. Our services also extend to EGR coolers, charge air coolers, oil coolers, heat exchangers, AC condensers, heaters, gas tanks, sending units and straps, gas tank coating, semi truck tank coating, and other custom builds.
Why Choose Ellet Radiator For Service?
Over 55 years of dedicated experience.
We stand behind everything we service and sell with 100% satisfaction guaranteed.
We always strive to give the customer what they want and need at the fairest price.
How To Get Service Fast!
Find oem part # or model that needs serviced.
Call (330) 784-8226 for expert service or
Please contact us
Don't Just Take Our Word For It, See What Others Are Saying About Us!
"It's nice to see there is still a shop that can do repairs. Most places just want to sell me a new part." Thanks
John T.
Our services include but are not limited to:
Semi Truck Fuel Tank Repair
Custom Builds
Street Rod Radiators
Fabricating
Welding Aluminum/Steel
Condensers
Antique Radiators
Modified Aluminum Radiators
Hydraulic Tank Repair
Brass Radiators
Cars/Light Trucks/Vans/Semi Trucks
Charge Air Coolers

Motor Cycle Radiators/Gas Tanks
Boat Coolers
Oil Coolers
Grill Densers
Heat Exchangers
Heaters  Cores
Swimming Pool Heaters
Hydraulic Coolers/Bundle Coolers
Aluminum Industrial Radiators
CNC Plasma Cutting