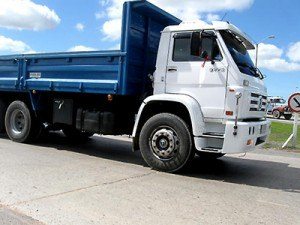 Earning a top spot as the radiator store Ohio residents choose wasn't easy, but we also happen to have over 55 years of dedicated service and experience in the business. Of course that isn't the only reason we've become one of the most popular places to help people take care of their car and equipment service needs. Ellet Radiator Service, Inc., the number #1 choice as the radiator store Ohio trusts, is also the most popular because:
We will beat or match any price the competition has for the radiator you need so you always get the best price shopping with us.
We keep hundreds of radiators stocked but can also place same day special orders for anything we don't have on hand.
We also offer products such as charge air coolers, A/C condensers and heaters plus so much more.
Why Choose Ellet Radiator For Service?
Over 55 years of dedicated experience.
We stand behind everything we service and sell with 100% satisfaction guaranteed.
We always strive to give the customer what they want and need at the fairest price.
How To Get Service Fast!
Find oem part # or model that needs serviced.
Call (330) 784-8226 for expert service or
Please contact us
Don't Just Take Our Word For It.  See What Our Customers Are Saying about Our Service
"It's nice to see there is still a shop that can do repairs. Most places just want to sell me a new part." Thanks
John T.
In fact, many people don't even realize the range of services we also offer at Ellet Radiator Service Inc. such as:
Semi Truck Fuel Tank Repair
Custom Builds
Street Rod Radiators
Hydraulic Tank Repair
Swimming Pool Heaters
Plus a huge variety of other services that make us the top choice as the radiator store Ohio shops at for much more than just radiators
We also make it easy for you to contact us for advice or for a quote. If you want to get an online quote from the best radiator store Ohio has to offer, you can simply fill out our online quote request form and someone will get back to you as soon as possible. Or you can call us at 330-784-8226 if you prefer.
Even if you have a breakdown and need support, simply give us a call so one of our expert technicians can give you advice. Ellet may be the best radiator store Ohio has to offer, but we're also so much more than that.
Address:
2802 Albrecht Avenue
Akron, Ohio 44312-2657
Hours:
Monday-Friday: 8AM to 5PM Call Us: 330-784-8226