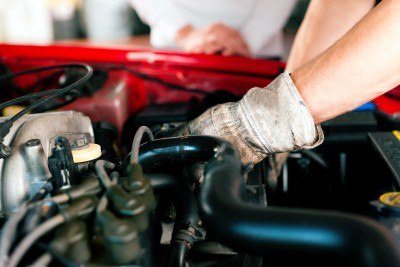 Are you looking for a radiator shop you can trust? Have you been searching for a company that has all the right products you've been looking for? Then you are looking for Ellet Radiator Service Inc, the premier choice for getting the highest quality products you need at the low price you deserve.
Established in 1957 we've been committed to taking care of our number one priority, the customer, since day one. Aside from having the qualified technicians, friendly staff, cutting edge technology and the best service around, there is another reason Ellet Radiator has become so popular.
It's our products! We offer a wide range of products you'll be troubled to find anywhere else. Some of the products we sell include, but are not limited to are:
A/C Condensers
Gas Tanks
Sending Units and Straps
Gas Tank Coating
Semi Truck Tank Coating
Custom Builds
In addition to so many other choices
It's easy to see from our broad range of products that this is just part of the reason Ellet Radiator is the radiator shop Ohio residents and visitors trust in.
Not many radiator shops or businesses in general, can brag that they have been selling and servicing the same products for over 55 years. It comes down to a combination that works well for this industry and that's old fashioned hard work paired with the latest innovations in cutting edge technology. Add to that our fair pricing system and our 100% satisfaction guarantee and there's little reason to look anywhere else for whatever products you need.
Don't put it off another day. We can quickly help you find the product you need over the phone, but not until you call us at (330) 784-8226.  You can also take a moment to fill out our contact form to inquire about the product you need.