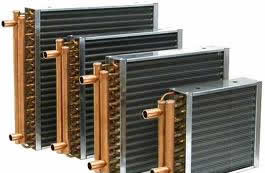 At Ellet Radiator, selling and servicing heat exchangers is a big part of our business. Whether you're looking for a shell and tube heat exchanger, a water to air heat exchanger, an air cooled heat exchanger, or even a tube and fin heat exchanger we are here to help. If your application involves a heat exchanger, you can bet we have the parts and service to help you out.
We have been selling and repairing heat exchangers for over 55 years now, so you can rest assured the we have the expert knowledge and capabilities to attend to all things big and small. Our cutting edge technology has allowed us to thrive in this business and we are now doing more work on heat exchangers than ever before. You can trust that Ellet Radiator is a local company with expert knowledge of the heat exchanger parts and service you need. We have competitive prices on all our heat exchangers too!
At Ellet Radiator you will get the best possible heat exchanger service available. Aside from having a myriad of products in stock and on hand, we also have other warehouses and distributors so we always have access to anything we might need. This helps us get the job done for you, as quickly and professionally as possible.
How To Get Your Heat Exchanger Fixed Fast!
We can repair or rebuild your unit.
We'll beat or match any competitor price on your heat exchanger.
How To Get Your Radiator Fast!
Give us a call for immediate response or fill out our contact form.
Don't Just Take Our Word For It, See What Others Are Saying About Us!
Kenny, I just wanted to take a moment to thank you for the continued great service on my 2005 Town & Country. As you know, I rely on this vehicle for my living, and I have always had my trust … More
Jim L.
Our heat exchanger products include but are not limited to: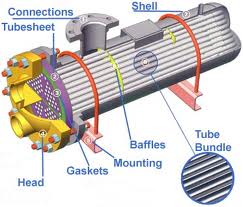 We can quickly help you find the heat exchanger you need over the phone but not until you call us at (330) 784-8226. You can also take a moment to fill out our contact form so you can get service you need.