Since 1957 Ellet Radiator has been the name that comes to mind when people are looking to buy radiators Ohio consumers trust most. For more than 55 years we've been offering the parts, service and expertise required to help our customers with their needs. To become the premier source for radiators Ohio residents rely on, it's about being the best.
One way we do that at Ellet Radiator is to have different departments so that every customer's needs are met, such as: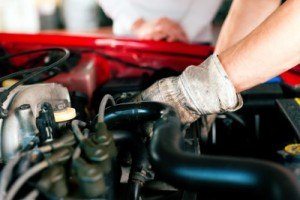 Of course, being the trusted resource for radiators Ohio residents rely on also means offering plenty of services above and beyond just radiators. That's why you'll notice we also offer services such as mechanical work, brake lines, fuel lines and A/C service plus so much more.
Why Choose Ellet Radiator For Service?
Over 55 years of dedicated experience.
We stand behind everything we service and sell with 100% satisfaction guaranteed.
We always strive to give the customer what they want and need at the fairest price.
How To Get Service Fast!
Find oem part # or model that needs serviced.
Call (330) 784-8226 for expert service or
Please contact us
Don't Just Take Our Word For It. See What Our Customers Are Saying about Our Service
"It's nice to see there is still a shop that can do repairs. Most places just want to sell me a new part." Thanks
John T.
There's more to becoming the resource for buying radiators Ohio residents come to than just stocking parts. One reason is that we also stand behind all our services and the parts we offer 100%. When you make the choice to trust Ellet Radiators, you never have to worry about whether or not you made the right choice; you can rest assured you made the best choice.
Service is about more than just doing the bare minimum of what needs to be done. We strive to listen to the needs of our customers, get the job done in a quick and timely manner and all at the lowest price possible. Don't just take our word for it or all the great feedback from others who trusted us as the radiators Ohio experts. Come and find out for yourself.
Feel free to give us a call at 330-784-8226 or fill out our online quote form so we can get started helping you with your vehicular needs.
Address:
2802 Albrecht Avenue
Akron, Ohio 44312-2657
Hours:
Monday-Friday: 8AM to 5PM Call Us: 330-784-8226