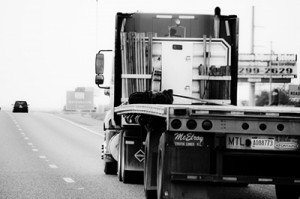 When it comes to finding the best radiator shop Ohio has to offer, you'll find the number one answer is Ellet Radiator Service, Inc. Located in Akron, Ohio, we get Ohio residents from all around the surrounding areas who travel to us because we are a name to trust. The best part is that radiators are just part of what we do.
When you choose Ellet Radiators as your Radiator Shop Ohio consumers love, you get 55 years of experience working for you. Since we were established in 1957, the times may have changed but our dedication to servicing our customers hasn't. Our customer service, reliable work, full stock of parts and knowledge for the classics as well as modern day vehicles and equipment are all part of why we are the premier radiator shop Ohio residents choose.
Although we offer much more than radiators, we are still proud to offer the best service and selection for this department as well. So if you know you need some radiator work done, just rest assured that we offer services such as:
Car radiators or light truck
Heavy duty truck
Forklift or other working machinery
Plus so much more
Why Choose Ellet Radiator For Service?
Over 55 years of dedicated experience.
We stand behind everything we service and sell with 100% satisfaction guaranteed.
We always strive to give the customer what they want and need at the fairest price.
How To Get Service Fast!
Find oem part # or model that needs serviced.
Call (330) 784-8226 for expert service or
Please contact us
Don't Just Take Our Word For It.  See What Our Customers Are Saying about Our Service
"I brought my Frieghtliner to their shop for a radiator. They pulled the radiator, recored it and put it back in all in the same day. Thanks for the great service."
Bob H.
People choose us as the number #1 radiator shop Ohio has to offer for other reasons too. For example, we always have hundreds of radiators in stock so that we have almost anything you may need at our disposal. We can also place special orders for radiators and other parts with same day delivery.
We are also proud to be able to beat or match any of the competitors' prices for the radiator you need. You get the best in service but also pricing when it comes to what we have to offer at Ellet Radiator Service, Inc. It's all part of what makes us the top choice as the radiator shop Ohio loves.
Address:
2802 Albrecht Avenue
Akron, Ohio 44312-2657
Hours:
Monday-Friday: 8AM to 5PM Call Us: 330-784-8226